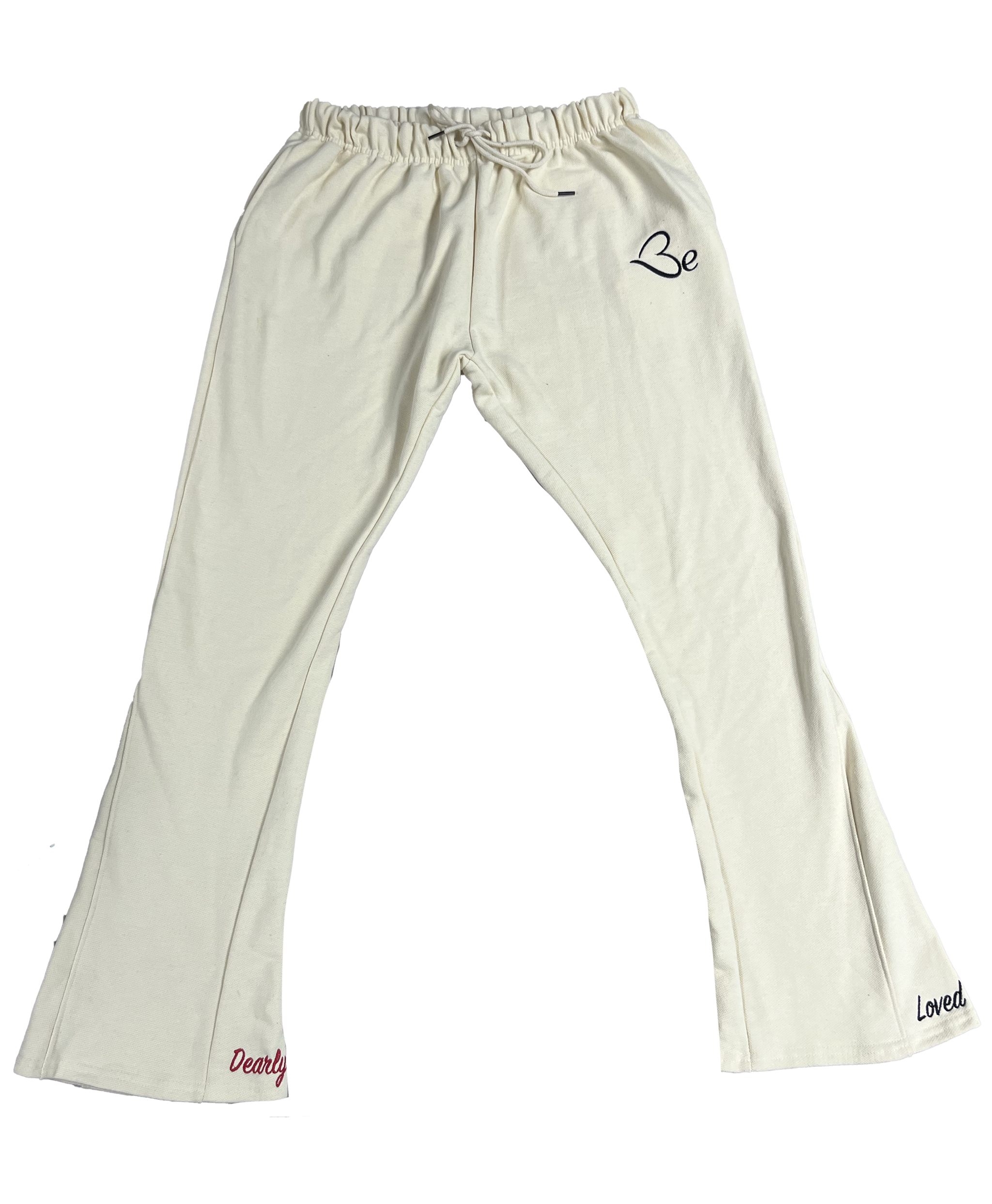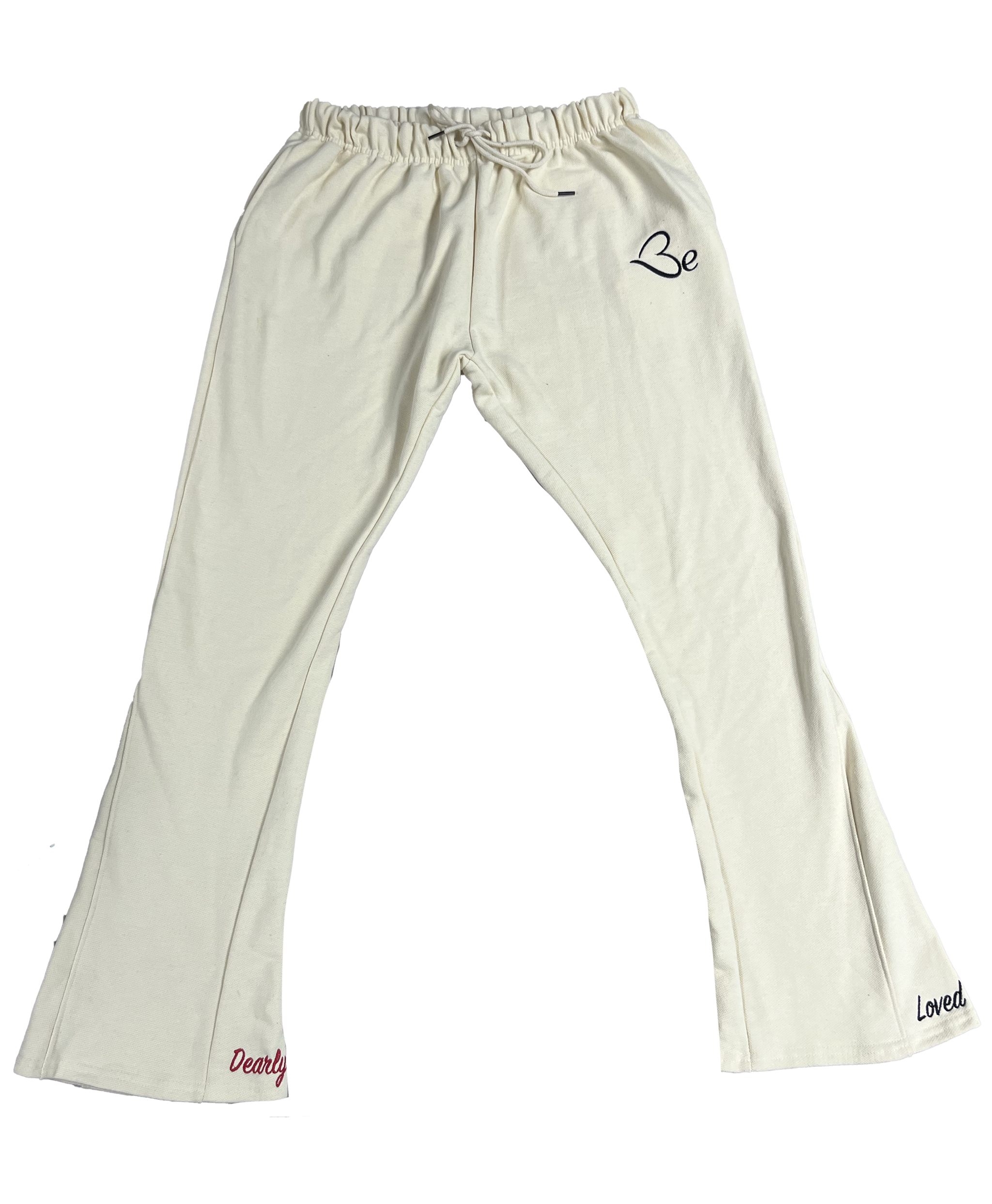 'Dearly Beloved' Flared Sweats (Cream)
Availability:
Designed with love, our 'Dearly Beloved' cream sweat pants feature the following:
Bottom inner right leg, just above the hem, you'll find the word

 

"Dearly" embroidered in vibrant red. This subtle yet compelling detail serves as a reminder of the value and worthiness that lies within.
Left pocket proudly showcases our signature

 

"Beloved"

 

logo in black.
Bottom left leg features the word

 

"Loved" embroidered in black. This heartfelt detail reinforces the notion that you are deeply cherished and deserving of

 

love, encouraging a positive self-image and a sense of belonging.
Crafted from high-quality materials, these cream sweat pants offer exceptional comfort and durability. They are designed to become your go-to staple for both casual and streetwear fashion. The classic cream color ensures versatility, allowing you to effortlessly style them with ease.
Together, let's create a world where everyone knows what it is to love and BE-LOVED.